Oral Cancer Screening in Randolph, NJ
If You're Looking for an oral cancer screening in Randolph, NJ, Call Smith Family Dentistry.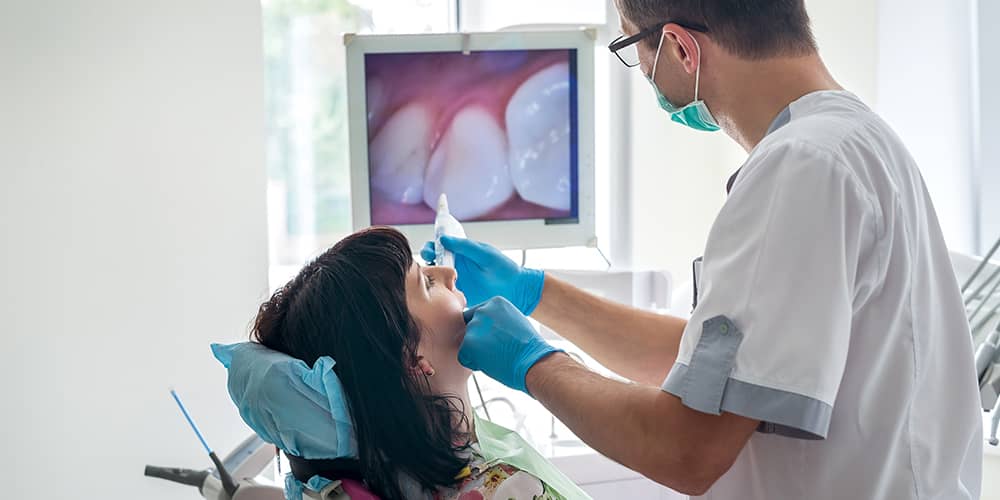 Oral Cancer screenings are an important part of our regular dental exams and involve a careful examination of the inside of your mouth and tongue.
Our Randolph, NJ dentists are specifically trained to spot the early warning signs of oral cancer with proper screening techniques. More than 30,000 cases of oral cancer are diagnosed each year. The good news is that oral cancer can easily be diagnosed with an annual oral cancer exam, and effectively treated when caught in its earliest stages.
The following signs will be investigated during your oral cancer screening:
Red patches and sores – Red patches on the floor of the mouth, the front and sides of the tongue, white or pink patches which fail to heal and slow healing sores that bleed easily can be indicative of pathologic (cancerous) changes.
Leukoplakia – This is a hardened white or gray, slightly raised lesion that can appear anywhere inside the mouth. Leukoplakia can be cancerous or may become cancerous if treatment is not sought.
Lumps – Soreness, lumps, or the general thickening of tissue anywhere in the throat or mouth can signal pathological problems. Oral cancer exams, diagnosis, and treatment.
Oral Cancer Screening FAQ
How often should you have an oral cancer screening?

Per the American Cancer Society, it is recommended that people over the age of 20 are checked every three years and people over the age of 40 are checked annually.
Do all dentists do oral cancer screening?

Screening for oral cancer is part of the traditional examination a patient receives during a regular visit.
What is an oral cancer screening?

An oral cancer screening is an exam conducted to identify indications of cancer or precancerous conditions in your mouth. The screening will also include an examination of your lips, tongue, cheeks, roof of your mouth, and back of your throat.
Call Smith Family Dentistry in Randolph, NJ today at (973) 895-5111 and ask us how our Randolph oral cancer screening solutions can brighten your smile and your day!